Since 2007 I have been making a lot of different products for small pets.
It all started with the arrival of our 2 ferrets. In the shop the number of hammocks available was very limited so I started sewing myself. I enjoyed it and went on making and designing more and better products for various pets. Not long after, I made custom-made products to sell. Now this hobby has developed into a large webshop with ample choice for, among others, hamsters, kittens and guinea-pigs. I spend about 25 hours a week behind my sewing machine.
31 years ago I came into this world nearly at the same time as my twin sister. I grew up in Rozenburg, in the county of Zuid-Holland (ZH). At a young age I already liked drawing a lot and I had many other creative hobbies. After secondary school I studied graphic design in Rotterdam and after that I studied Illustration at the art academy (Kunstacademie). You can see my illustrations on www.miloudejong.nl/index or in the webshop. I also like photography and I enjoy taking beautiful photos of all Slaaplekkerzacht products. Various pets have been a model for the website! A professional photo studio has been installed and many pets have been photographed! Would you like your pet to be photographed? Please take a look at www.miloudejong.nl.
Not far from our house is a beautiful animal shelter for rodents and rabbits where I frequently help out (Het Knaaghof).
I live in Rijswijk ZH together with my husband and various pets.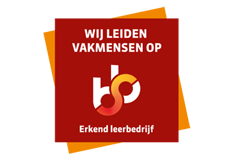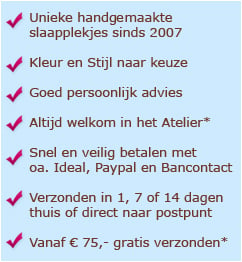 Shopping cart
No items in shopping cart.
Languages