Below you see a couple of products especially selected for Cats.
Products are also available in other sizes,
which you can find in the product group such as for instance "tea cosies"
Multi Basket 35 cm

New design: Basket, sleepingbag and bag in one.

You can roll down the edge of the multi basket too create a low basket.

With the strap you can create a deep bag.

Or u can create a sleeping bag if u lay the multi basket on his…

€ 29,50

Sleep-in-pillow

Lovely soft Sleep-in-pillow, suited for a cat or a small dog

The Sleep-in-pillow is made of 2 or 3 fabrics of youre choice
choice
This Sleep-in-pillow is a pillow and sleepingbag in one.
Youre pet can sleep lovely.

Its a block…

€ 24,50

TeaCosy 45 cm

TeaCosy size 45 cm on the bottom and 40 cm high (innersize will be smaller).

Unique handmade house for all youre pets.

The opening is pet friendly reinforced. You can wash this, afther you washed is u can bend the opning back in…

€ 35,00

Sleeing bag 40 x 50 cm

Sleeping bag

Sleeping bag extra large 40 x 50 cm.

This size is suitable for little ferrets or kittens.

Nice and soft place to snuggle up in,
made of a double layer of fabric, own choice of colour.
This size sleeping bag has an…

€ 20,00

Basket large

Lovely soft basket can be ordered in many different colours and fabrics.

Innersize 33 cm
Outersize 45 cm
This size is suitable for a cat or a small dog, of a couple of ferrets.

The inside of the basket is lovely finished, thats…

€ 16,00

Basket deluxe 50 x 65 cm

A luxury rectangular basket.

This basket is lovely soft and is full of filling.

The basket is well finished, so u can use it insideout and outside in.

If you want a even softer bottom, you can order a loose cushion.

This size…

€ 32,00

Snugglesafe

Quickly and easily heated up in any conventional microwave, this cosy heat pad for dogs, cats, and small animals, keeps pets warm for up to 10 hours. Recommended by vets.

This SnuggleSafe heat pad is recommended and used by vets,…

€ 20,00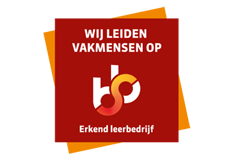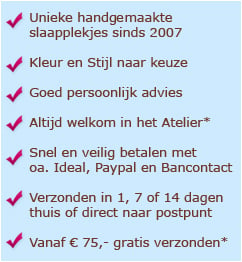 Shopping cart
No items in shopping cart.
Languages