Lap blankets:
The lap blankets are ideal for on your lap,
due to the waterproof layer it will not be a problem anymore if your pet has an accident.
Stays waterproof even after washing (max. 40*C).
Play blanket:
The play blankets can be ordered in many different sizes, suitable for in a dog's cage or a rodent-run. Very handy for under a rodent-run.
Blanket with fleece or cotton on top, choose you own colour.
Not all fabrics are in stock for this large product,
so register a second choice as well.

The underneath is made with water-resistant fabric, it's not waterproof!
I have the fabric in two colours: beige and black.
Could also be ordered in other sizes, please ask about the possibilities.



Lap pad small

A "Lap Pad" is a waterproof lap protector which protects you from any little accidents your pets may have! My Lap Pads are made from 4 different layers of materials which includes 1 fleece toplayer, 1 cotton layer, an absorbent…

€ 12,50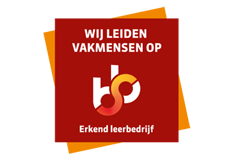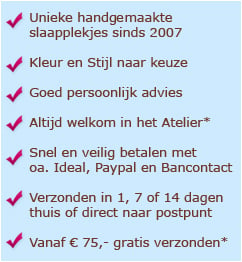 Shopping cart
No items in shopping cart.
Languages