What is the delivery time?
The custom-made products will be made in approximately 2 weeks after you have paid and will then be ready for posting or picking up.
Custom-made products. Today's orders max delivery 15 days.
Orders from products in stock are sent in 2 or 3 working days.
What is the difference between in stock and 'no fabric preference'?
Products in stock can be found on a separate page and can be posted directly.
If you choose a different product and the colour does not matter (random colour), there is a big chance that it still has to be made especially for you, so the delivery time is in accordance with the custom-made products.
How do I register my fabric preference?
On the page "choose fabric" you can see all the possible fabrics. Remember the codes of the fabrics and fill them in at the third step of your payment (Your details > Remarks). You can also let us know your choice afterwards via e-mail.
Where do I send the money to?
You have received an e-mail confirming your order. In this e-mail you see my bank account number, the order number and the total amount (always fill in an active e-mail account, this will be used for communication only and not for other purposes).
IBAN: NL69RABO0132084295  under the name of MILOU DE JONG
BIC:  RABONL2U
If you pay via Ideal, your money will first go to " Stichting Derdengelden Sisow" and after that it will be sent to me. Always fill in your order number when sending money!
Can the products be washed?
Yes, all products can be washed at max 40 degrees in the washing machine.
Remove the hook before washing, as it can rust or cause other damage. Warning! The colour in cotton can run the first couple of washes.Wash cotton separately or with similar colours. It is not advisable to use the dryer (it can cause shrinking and wear of fabrics or filling). You can use a rubber brush to remove hairs.
What fabric? (fabric advice)
- Ferrets get (too) warm quickly, in the summer choose cotton.
-Rats, guinea pigs and other rodents like to chew. The hammocks will keep longer if you choose fleece, this fabric frays a lot less.
- wood shavings / bed bedding / hay sticks to fleece, choose cotton on the outside to avoid this.
What hammock size is suitable?
Mini 20 cm = for little animals like hamsters, mice or max 2 rats.
Small 30 cm= for about 4 rats or 1 ferret or 1 guinea pig.
Large 40 cm = for about 2 or 3 ferrets or 2 guinea pigs.
Extra large 50 cm = for a chihuahua.
Not clear? Just e-mail me and I will give you advice.
First have a look?
Do you want to see the products in real-life? Visit us, there's always some stock.
Please make an appointment first.
Can I receive the sewing patterns?
There is copyright on my designs. It is not possible to receive patterns or copy my designs.
Own design?
Special requests or a totally different design? I will gladly make it for you. Tell me what it should look like, a photo or drawing is okay too. E-mail it to me and I will give you an indication of a price (if it is possible to make). The delivery time will also be e-mailed.
Where can I find all the bargains?
On the right-hand page you will see good bargains. You will see a list of all the bargains on miscellaneous products at 'in stock'.
I would like free postage but my order does not quite reach the required amount?
Choose an extra product, such as a guinea pig postcard for 1,50 or a cord for hanging / hooks.
You can also choose for tip/additional cost.
I have a discount code, where can I submit it?
At the first step for payment "step 1 shopping cart" you can submit your discount code,
then click "add discount". Watch the capitals.
My shopping cart stays empty
Your spam filter may not allow cookies. Or it is temporarily too busy in the webshop (sometimes restarting the webbrowser helps). You can always order by e-mail. The products will be placed into the cart when all options (choice menus) have been filled in.
Address details disappear when I finish my order. If it's busy, your details might not get through. For instance, if you are at step 2 and don't automatically go to step 3, but return to step 1. You are always welcome to order via e-mail or telephone.
Not received an e-mail confirmation?
-You have not (yet) agreed to the terms and conditions (last step during payment). Unfortunately, I have not received your order and you will have to submit your order again.
-You have submitted an incorrect e-mail address? Send me a message with your name and the correct e-mail address. After that you will receive confirmation of your order.
- Check your Spam-box, the message from this webshop might be seen as spam.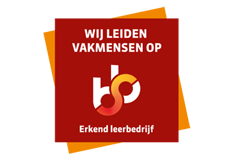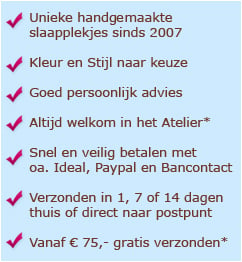 Shopping cart
No items in shopping cart.
Languages